FxStabilizer – Stable Profit since 2015!
Total Number of Trading Days
Trading Pairs:
EURUSD, AUDUSD, EURJPY, USDJPY, USDCAD, CHFJPY, EURGBP and GBPCHF
Live Statistics with the Real Money Results
FXStabilizer EA is available in two versions: FXStabilizer Pro and Ultimate. In this review, we will focus on the Pro version of the EA since it includes all the features of the Ultimate version and more. FXStabilizer Pro has got five live accounts verified by the 3-rd party company Myfxbook. There are two main currency pairs that FXStabilizer Pro EA trades on – EURUSD and AUDUSD, each of them also has 2 different trading modes: Durable and Turbo. These are four out of five live trading accounts available on Myfxbook for FXStabilizer Pro and there is also a USDCAD live account that does not have trading mode switch.
EA Backtest Statistics!
We decided to make tests on quotes history of the longest possible period just to make sure in FxStabilizer reliability. Started date was set 1997 till today of 2018 (AUDUSD). The results were astonishing. That convinces us more in our trading system reliability!
FXStabilizer Durable EURUSD since 2009

FXStabilizer Turbo EURUSD since 2013

FXStabilizer Durable AUDUSD since 1997

FXStabilizer Turbo AUDUSD since 2013

FXStabilizer CHFJPY since 2014

FXStabilizer EURGBP since 2014

FXStabilizer EURJPY since 2014

FXStabilizer GBPCHF since 2014

FXStabilizer USDCAD since 2014

FXStabilizer USDJPY since 2014

About FxStabilizer
FxStabilizer is Forex robot that trades automatically on your account and earns stable profit every day. Our robot is characterized by regular profit without long drawdowns, incredible reliability and durability to all changes at Forex market. We've started FxStabilizer trading since the beginning of 2015 and till nowadays it brings stable monthly profit without failures or losses
Our robot very accurately calculates the best situation to open trades. It does everything to close trades in profit. Also the EA is equipped with mechanism of absolute trading security so that as a last resort the loss will be stopped at that part of deposit you're ready to risk. However the practice shows that there weren't such cases since 1997 (AUDUSD). FxStabilizer is very accurate and for all working time hasn't mistaken
FxStabilizer is designed to work maximally easy. If you have no experience in Forex trading, don't worry – with FxStabilizer you don't need it. All you have to do is just install it, choose preferred mode: Durable or Turbo and indicate the risk in percentage terms – it is very easy!
To get started you need to follow the following steps:
1. Open a trading account with a preferred broker.
2. After account approval you can fund the account.
3. Choose a VPS provider in case you prefer to use one.
4. Enable "Autotrading" in your MT4 platform and you can start trading.
Trend strategy:
Pros: Usually uses stop loss, trailing stops and take profits. Lot size and pairs are variable. Cons: Not many trades – consecutive losers – stop hunting
Basically there is no such thing as the best forex robot. Maybe you prefer high profits with high drawdown, where an other trader prefers low risk with smaller profits.
You can see more information, quick statistics and a link to either myfxbook. This account is real and provide a lot of information.
The forex robots that are getting the most positive feedback we placed in the features robot category.
Yes. A VPS saves you a lot of hassle with problems such as power cuts, WIFI problems, Windows updates etc.To read more about a Forex VPS.
To check if your forex broker is EA friendly read this carefully.
– is it an STP or dealing desk broker?
– is scalping allowed
– how are the executions
– did you check the data feed (tick data)
– how much is the up time percentage of the mt4 terminal
The questions above you should always check. EA friendly brokers should be in the category where there is no dealing desk and where they allow scalping. Executions are fast and they have no issue with providing tick data. And of course, they should offer a stable platform.
We do believe that automated trading is performing better for most traders and it saves a lot of time. However, we have heard too many "Holy Grail" stories and there is no such thing. Trading with EAs is risky too and requires monitoring your account from time to time.
FXStabilizer PRO: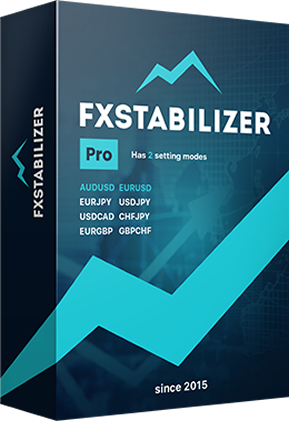 Trades on 8 currency pairs
Includes all features of Ultimate version

Includes an extra license of Unlocked version of the EA

Works on any MT4/MT5 broker
FXStabilizer PRO works on 8 currency pairs. EURUSD and AUDUSD are the main pairs which have 2 modes: Durable and Turbo, their statistics are available on our website. Other 6 currency pairs (EURJPY, USDJPY, USDCAD, CHFJPY, EURGBP and GBPCHF) do not have a trade mode switch. Also, it includes an extra license of a special version of the EA – FXStabilizer Unlocked, which has no restrictions on currency pairs, and has completely customizable parameters. This will allow you to use the EA without limitations and customize everything as you want, or develop your own custom settings.
FXStabilizer Ultimate: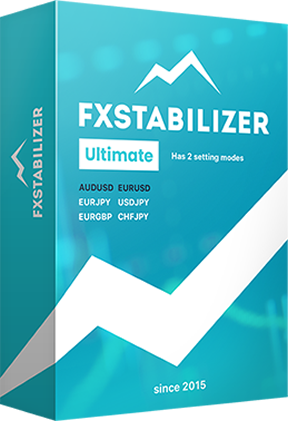 Trades on 6 currency pairs

Uses hard drawdown control

Includes Durable and Turbo modes

Works on any MT4/MT5 broker
FXStabilizer Ultimate works on 6 currency pairs. EURUSD and AUDUSD are the main pairs which have 2 modes: Durable and Turbo, their statistics are available on our website. Other 4 currency pairs (EURJPY, USDJPY, EURGBP, CHFJPY) do not have a trade mode switch.